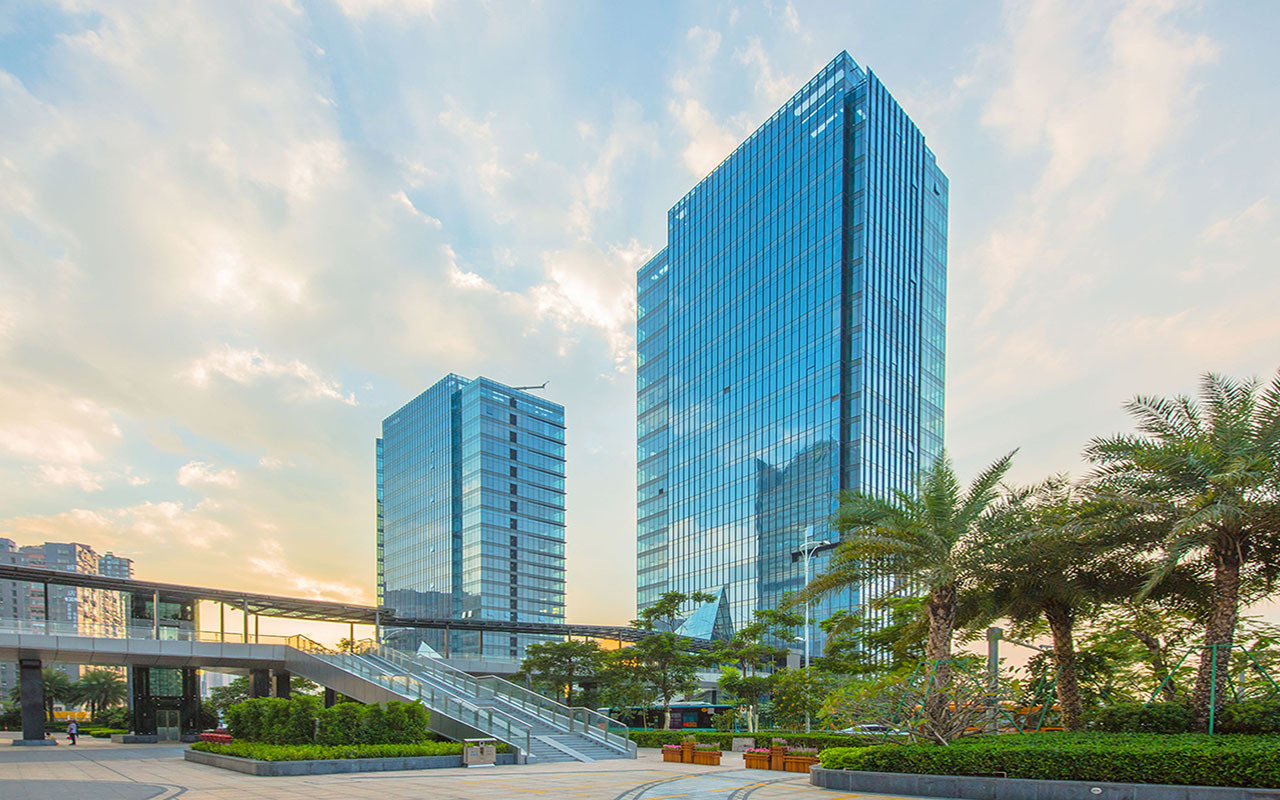 Dexintang International Trade (Shenzhen) Co., Ltd.
De Xin Tang Int'l Trading( Shenzhen) Co., Ltd.
Company Profile
Dexintang International Trade (Shenzhen) Co., Ltd., located in South China, is a branch of Easchem Co., Ltd., and it is the first-tier agent officially authorized by the Momentive Performance Materials Inc. and Shanghai Langjin Silicone Co., Ltd.In addition, our company is also an authorized dealer of Belgium Coil S.A./N.V. for the sales of continuous anodized aluminum panels in Mainland China and Taiwan.
Our main business convers the sales of silicone-based structural sealants, silicone based weatherproof sealants and other series of sealants manufactured by the Momentive Performance Materials Inc. and the continuous anodized aluminum panels manufactured by the Belgium Coil S.A./N.V.
Operational excellence
There are a large number of projects in which GE silicone sealants have been applied all over the country, such as in Shenzhen: Shenzhen Special Zone Press Tower, Huawei Headquarter Project Phase IV, Shenzhen Adolescent Activity Center, Shenzhen World Financial Center, Shenzhen SEG Plaza, Shenzhen Zhongyin Garden, Shenzhen Shenfang Square, Shenzhen Pavilion Hotel, Shenzhen International Trade Building Phase II, Shenzhen Hongchang Building, Shenzhen Lenovo R&D Center, Huawei Software Park, Huawei New Research Center, China Aviation Building, Huawei Dormitory South District, Huawei Dormitory North District, Excellence Merlin Building, Ludan Building; in Foshan: Nanhai Grandblue Square.
Projects in which COIL panels have been adopted include: Shenzhen Stock Exchange, China Guangdong Nuclear Power Building, Dalian International Conference Center, CCTV Headquarter Building, Chengdu Yinshi Plaza, Shenzhen Ecological Park.
Commitments
In recent years, the China's construction market has been laying more and more emphasis on the quality of projects. With superior services and quality construction products, Dexintang has always adhered to the commitments to customers, striving for building sustainable and trustworthy relationship with customers.